Thank you for visiting our web site and considering Empire Movers & Storage LLC. We will do our best to ensure that you are completely satisfied with our services and we look forward to working with you. For more information, or if you would like to schedule a move with us, please give us a call or fill out the form below. Thank You!
Contact Details
For more information on Empire Movers, check us out on the following web sites:
Empire Movers & Storage LLC, is your mover for your moving needs in Agawam MA, Amherst MA, Belchertown MA, Blandford MA, Chicopee MA, Deerfield MA, Easthampton MA, East Longmeadow MA, Feeding Hills MA, Florence MA, Granby MA, Greenfield MA, Hadley MA, Hampden MA, Holyoke MA, Indian Orchard MA, Longmeadow MA, Ludlow MA, Monson MA, Northampton MA, Otis MA, Palmer MA, Russell MA, South Hadley MA, Southampton MA, Southwick MA, Springfield MA, Sunderland MA, Westfield MA, Westhampton MA, West Springfield MA, Wilbraham MA.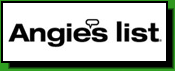 (413) 564-0663
"We move empires... one piece at a time"
Address:
22 Cherry St.
P.O. BOX 340
Westfield, MA 01086
Easthampton Area:
(413) 529-0663
Westfield Area:
(413) 564-0663
Proud to Serve Western Mass
& All of New England Area